Thematic excursions to the Kremlin for children
Excursions to the Kremlin for children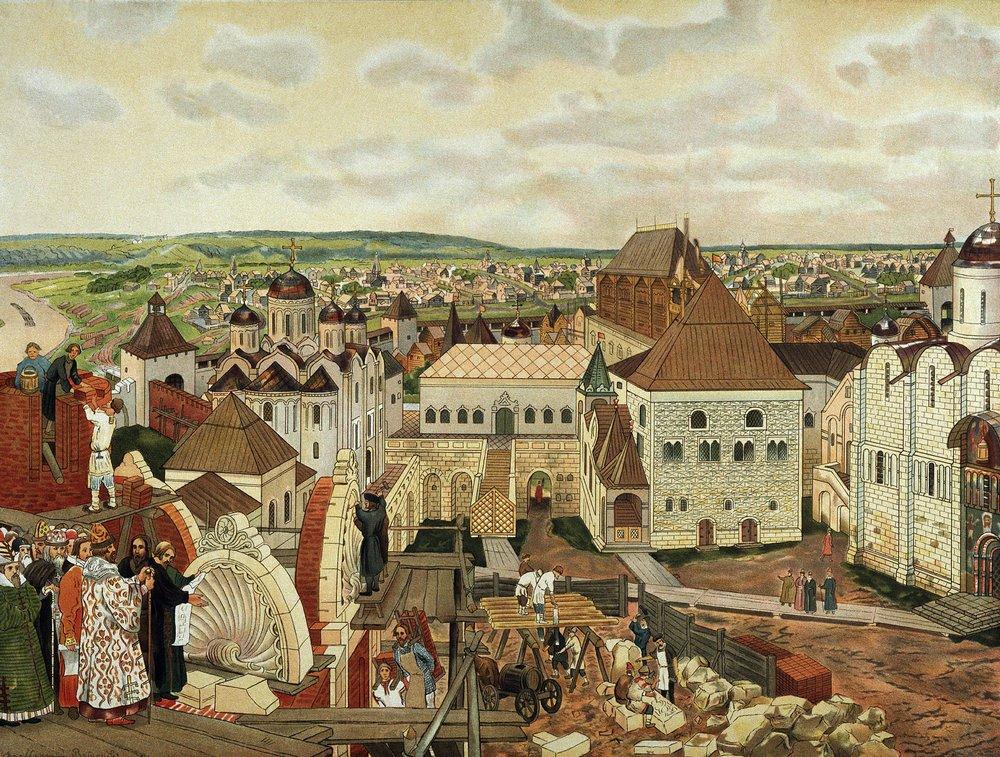 К How to make a history lesson fun? How to draw the attention of students to certain problems of past centuries? How can you get them interested in your subject? There is one answer to these and many other questions – tours with Kremlin Tour. Our thematic excursions to the Kremlin for schoolchildren will help you solve these problems and will not only be an unforgettable experience, but also a great vacation for the children.
We have created a unique list of tours. They are designed in such a way that they are suitable for both toddlers and high school students. Moreover, our thematic tours around the Kremlin are interesting even for those accompanying you!
For the little ones, we offer to go on the first trip around the Kremlin "Tales of the Old Fortress". On it, the guys will learn everything about the history of the Kremlin in an interesting way. Our guides have a pedagogical education, which helps them to find a common language with children, to present the material in such a way that it is easy to perceive. No less interesting are the excursions "How Tsar Saltan was going to visit" and "Heroes of the Russian Land". On them, primary school students will be able not only to walk around the Kremlin, but also listen to interesting fairy tales.
For older children, our travel agency has also developed excursions. Children from the fifth to the seventh grade can go on an excursion "The Image of the Mother of God." They will visit the Assumption Cathedral and the Church of the Deposition of the Robe, learn a lot of new and interesting things. The tour "Regalia of Russian Tsars" is especially popular. On it, schoolchildren will go to the Armory. They will see not only the scepter and orb, but will also be able to admire the carriage of Empress Catherine II, Faberge's Easter eggs and fabrics embroidered with gold.
Thematic excursions to the Kremlin for schoolchildren
For high school students, the program is more serious. It is aimed at students of art schools who plan to link their future profession with art. However, these excursions will be of interest to students of secondary schools. So on the journey "The Art of Precious Sewing" the children will get acquainted with the unique masterpieces of the masters of past centuries. A journey through the cathedrals of the "Russian Orthodox Church" will reveal the uniqueness of architectural structures, help you immerse yourself in the history of the great Russian Empire. The children will learn everything about the formation of the interior and the painting system.
Thematic tours around the Kremlin are aimed at schoolchildren of all ages. With us, your students will be able to have a great time and replenish their knowledge base with unusual historical facts. They will be useful in history lessons, they will perfectly expand the horizons of schoolchildren.
We offer the following thematic excursions to the Kremlin for schoolchildren:
Thematic tours of the Armory
for preschoolers from 6 years old and students in grades 1-2
"Museum tells a story"
"We came to the museum"
for students in grades 1-2
"At the prince's feast"
"How Tsar Saltan was going to visit"
"Bogatyrs of the Russian Land"
for students in grades 2-4
"Miracle workshops of the ancient Kremlin"
for students in grades 5-7
"Regalia of Russian Sovereigns"
"Ceremonial weapon of the Russian Tsar"
for students in grades 8-11
"Gold and silver business of Ancient Rus'"
"The Art of Precious Sewing"
Thematic tours around the Kremlin, cathedrals, Patriarch's chambers
for students in grades 1-2
"Wonderful city of the Kremlin" (excursion around the territory of the Kremlin)
"Tales of the Old Fortress" (excursion around the territory of the Kremlin)
for students in grades 2-4
"Everyone now goes to the chambers…" (tour of the Patriarchal Chambers)
for students in grades 3-4
"Ring of mighty walls (a tour of the Kremlin along the Kremlin walls)
"We enter the temple" (a tour of the Kremlin and one cathedral)
"The first walk around the Kremlin: the royal city" (a tour of the Kremlin)
"The main temple of Russia" (tour of the Assumption Cathedral)
"Arkhangelsk Cathedral – the temple-tomb" (tour of the Archangel Cathedral)
for students in grades 5-7
"The Image of the Mother of God" (a tour of the Assumption Cathedral and the Church of the Deposition of the Robe)
"Archangel Michael – the patron saint of warriors" (tour of the Archangel Cathedral)
for students in grades 8-11
"Kremlin – city" (excursion around the territory of the Kremlin)
"Russian Orthodox Church. The system of painting and the formation of the interior "(tour of the two cathedrals)
"The Artistic Language of the Russian Antique Icon" (a tour of two cathedrals)